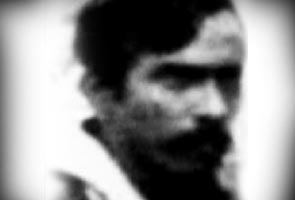 Kolkata:  Two days after top Maoist leader Kishenji was killed by security forces in a fierce gunbattle in West Bengal, his niece and Naxal ideologue P. Varavara Rao today identified his body.
Both, though, claimed that he had been severely tortured before his death. "I last saw him in 1985. The body resembles that of my father and brother. But it is in a horrible condition. They have really tortured him", alleged his niece Deepa Rao.
Kishenji, alias Mallojula Koteshwar Rao, was killed on Thursday in the Kushboni forests near Jhargram during anti-Maoist operations by the joint forces. Officials said the body of the 58-year-old Left ultra was identified by his AK 47. He had been in hiding for over three decades. His mother though cried foul, alleging that he was killed in a "fake encounter". (Read: Kishenji's mother alleges fake encounter) Mr Rao had also levelled the same allegation.
The activist has now demanded for a case of culpable homicide to be registered over the Maoist leader's death.
Kishenji's body will now be flown to Hyderabad. From there, he will be taken to his home in Pedapalli in Karimnagar district of Telangana region where his ailing brother and mother, Madhuramma, have expressed their wish to see the body.
The final rites will also be performed there with his family members, relatives, friends and comrades present, Ms Rao said.
Communist Party of India (CPI) MP Gurudas Dasgupta had, on Friday, claimed that he had information that Kishenji had been arrested and "murdered in cold blood" and had telephoned Home Minister P. Chidambaram demanding a probe into the Maoist leader's death.
http://www.ndtv.com/article/india/kishenji-s-niece-identifies-body-alleges-torture-153170