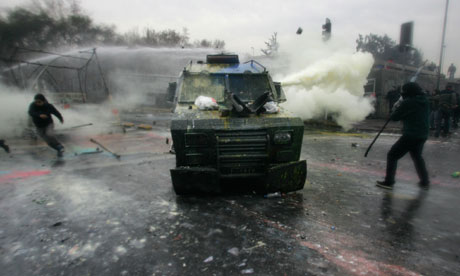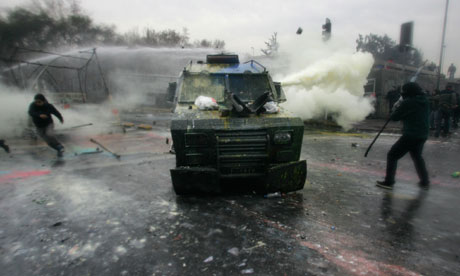 A Chilean teenager has died after being shot in the chest during huge protests against the president, Sebastián Piñera, in the capital.
Local media said the 16-year-old boy was shot near a security barricade as protesters fought police in Santiago on Thursday – the second day of a two-day strike against Piñera, which was marked by violent clashes and sporadic looting.
"The youth died from a bullet impact in the chest. He died in hospital," a police spokesman said.
Local media said witnesses blamed police for firing the shots.
"The death of any citizen is a very serious situation," Rodrigo Ubilla, an interior ministry official, said..
http://www.guardian.co.uk/world/2011/aug/26/chile-teenager-shot-dead-protests