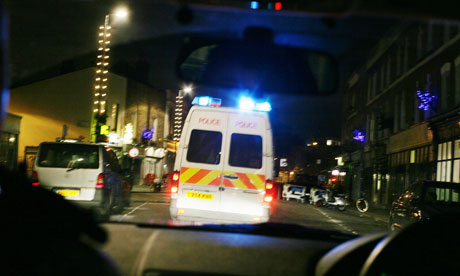 The Metropolitan police have said that petrol bombs were thrown at a marked police van patrolling a suburb hit by this month's riots.
Officers escaped injury after coming under attack on Wednesday night in Edmonton, north London.
A Scotland Yard spokesman said police became aware of "what appeared to be petrol bombs landing near their vehicle" while on routine patrol in Fore Street, a main thoroughfare.
"No damage was caused and no injuries were sustained," a statement said. "[There have been] no arrests at this early stage and inquiries continue."
http://www.guardian.co.uk/uk/2011/aug/25/petrol-bombs-thrown-at-police-edmonton