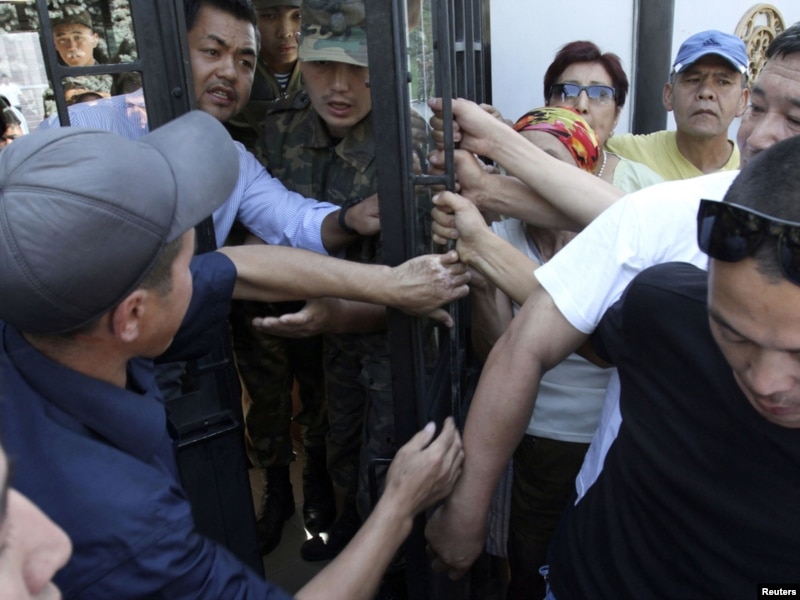 Several hundred protesters in Kyrgyzstan have attacked lawmakers and disrupted parliament over the legislature's support of a politician accused of ordering army troops to fire on demonstrators during the popular uprising that swept former President Kurmanbek Bakiev from power last year.
The protesters blocked entrances to the national assembly in Bishkek and punched and kicked some parliament members as they entered the building.
Kyrgyzstan's parliament last week voted to transfer from a detention center to house arrest former Defense Minister Vaktybek Kalyev, whom prosecutors accuse of ordering army troops to fire on anti-Bakiev protesters on April 7, 2010.
Nearly 100 people were killed and more than 300 were wounded during the clashes.
The August 15 demonstration was intended to pressure parliament to place Kalyev back in detention and also to cancel the legislature's recent appointment of dozens of judges loyal to Bakiev.
http://www.rferl.org/content/kyrgyz_protesters_attack_lawmakers_disrupt_parliament/24297307.html