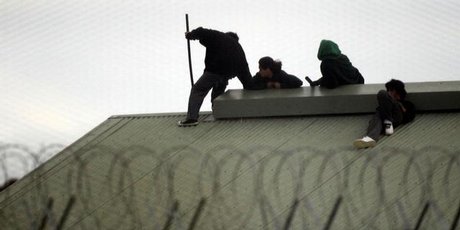 After almost 24 hours, a rooftop protest by protest by prisoners at Hawke's Bay Regional Prison has ended.
The four prisoners who were left on the roof surrendered peacefully about 4.30pm.
A fifth prisoner surrendered around lunchtime.
The prisoners were now securely contained in cells in a management unit, said Corrections Department chief executive Ray Smith.
"Due to the experience and professionalism shown by staff, no prisoner or staff received any injuries during this process."
Mr Smith said the incident would be fully investigated and the prisoners would face disciplinary action and likely police charges.
"I am extremely proud of the efforts of our staff in resolving the situation without any injury to themselves or the prisoners – this is no mean feat when managing difficult and unpredictable people, something our staff around the country do every day."
The protest started after one prisoner was reclassified to maximum security.
"The actions the prisoner took to encourage the 11 other prisoners into protesting has demonstrated that the decision to reclassify him was the right one," Mr Smith said.
The other 11 prisoners who took part would now also have their security classifications reviewed.
http://www.nzherald.co.nz/nz/news/article.cfm?c_id=1&objectid=10731001#