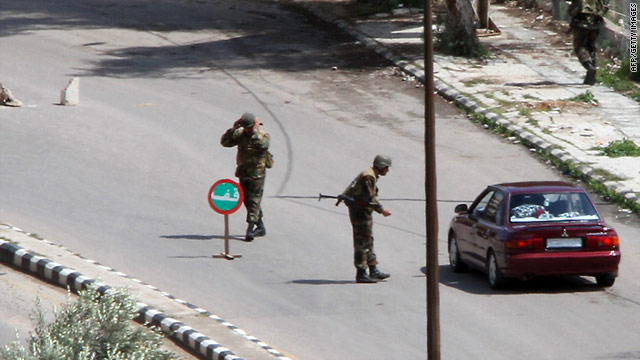 Cairo – An estimated 617 Syrians have been killed since the political uprising began in mid-March, pro-democracy activists said Thursday.
The names of the deceased were listed by a Facebook group affiliated to the Kurdish Azadi Party in Syria, according to the US- based Reform Party of Syria.
Meanwhile, a Syrian military source refuted claims of defections and dissent in army units, state news agency SANA reported Thursday.
'We stress that what has been reported is completely baseless and untrue and reflects the failure of the side which has circulated such news in fulfilling its mean objectives,' the unnamed source was quoted as saying.
The 'rumours' of defections are an attempt 'to hit the structure of national fabric of the Syrian society in general and the military institution in particular,' the source said.
A recent online video showed a Christian Syrian soldier chanting for freedom along with Muslim and Christian Syrians protesters.
Some opposition members have blamed the government for the deaths of several high-ranking army officers in the past few weeks, alleging that they were killed and their bodies mutilated to warn others against refusing orders to shoot protesters.
The government has blamed the deaths on 'extremist terrorist groups.' On Wednesday six members of the military and security forces were buried, according to SANA.
Protesters have taken to the streets to demand greater freedoms and, increasingly, the ouster of President Bashar al-Assad and his Baath Party.
Some United Nations Security Council members on Wednesday denounced and condemned Syria's military crackdown on peaceful demonstrators, resulting in what a UN official said was up to 400 people killed to date.
http://www.monstersandcritics.com/news/middleeast/news/article_1635733.php/Over-600-killed-in-Syria-since-unrest-began-activists-say