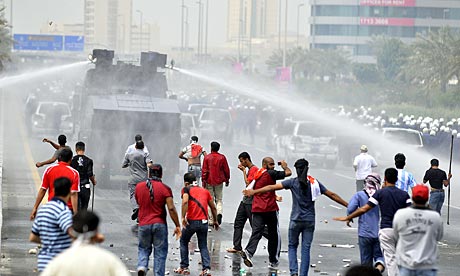 Western news agencies are quoting a Saudi official source as saying that some 1,000 Saudi soldiers have entered Bahrain to protect government facilities following recent unrest.
The unnamed source said the troops entered through the causeway that connects the island nation of Bahrain with Saudi Arabia.
It said the Saudi contingent was "part of the Gulf Cooperation Council (GCC) force that would guard the government installations."
Media reported earlier in the day that Bahrain has called in forces from the GCC to help restore order.
The GCC includes Sunni-led Saudi Arabia, United Arab Emirates, Kuwait, Qatar, and Oman in addition to Bahrain.
Bahraini opposition groups including the largest Shi'ite party Wefaq called the move "a blatant occupation."
http://www.rferl.org/content/report_saudi_troops_bahrain/2337796.html