Terrorist group's use of under-car bombs a particular concern for gardai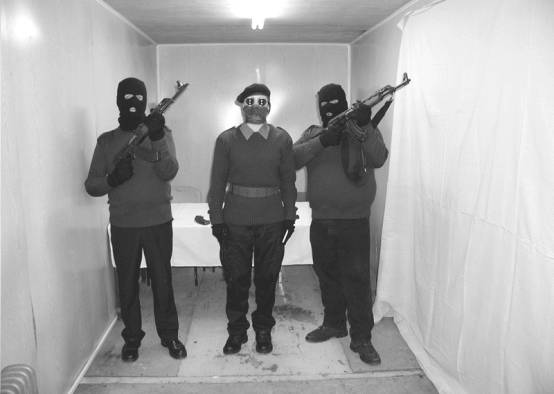 Dissident republican terrorists are plotting to murder senior banking or finance figures using car bombs of the same type as used in three attacks on PSNI members, gardai believe.
Gardai have recovered two devices that are believed to have been manufactured by ex-IRA bomb makers who have now joined dissidents.
There is particular concern about the use of under-car bombs. PSNI officer Peadar Heffron, 33, was critically injured and lost a leg in an attack in Co Antrim in January. Another bomb was placed under the car of a Catholic police woman in Kilkeel, Co Down. The officer has a young daughter. The device was spotted when she checked under her car. Another injured the girlfriend of PSNI man in east Belfast in October last year.
The group styling itself the "Real" IRA — the name used by the group that carried out the Omagh bombing in 1998 — issued a direct threat to bankers in an interview with the Guardian newspaper in September.
A spokesman for the terror group said: "Let's not forget that the bankers are the next-door neighbours of the politicians. Most people can see the picture: the bankers grease the politicians' palms, the politicians bail out the bankers with public funds, the bankers pay themselves fat bonuses and loan the money back to the public with interest. It's a crime spree that benefits a social elite at the expense of many millions of victims."
This was followed a month later by a 200lb bomb attack on the Ulster Bank headquarters in Derry that caused widespread damage.
Separately, the Irish Bank Officials' Association (IBOA) said threats caused a "dangerous atmosphere" for ordinary bank workers. IBOA general secretary Larry Broderick was particularly critical of the radical group Eirigi, who were responsible for the paint attack on Health Minister Mary Harney and infiltrated and started violence during Wednesday's student protest in Dublin. Several members of the group invaded the Department of Finance but were quickly arrested by gardai.
Last May, the organisation held a protest outside Anglo Irish Bank on St Stephen's Green and heard an inflammatory speech in front of a makeshift gallows from which a figure in a suit was hanging. "We in Eirigi have a solution. That's it there [pointing to gallows]. That's what needs to happen with the bankers and the economists and their buddies in the media."
But the IBOA general-secretary disagrees. "Even though the slow pace of due process can be deeply frustrating, threats of violence — even for rhetorical effect — cannot be justified.
"Indeed they may contribute further to a dangerous atmosphere which would not only tolerate physical or verbal abuse of ordinary bank officials but also deem it acceptable to carry out bomb attacks on bank premises."