Prison Officers Association complains about unacceptable levels of violence at juvenile and young offender establishments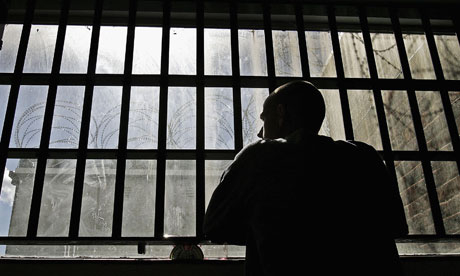 Several prison officers have been injured during rioting at two institutions for young offenders, the Prison Officers Association said today.
A female officer suffered a broken jaw during a disturbance at Moorland young offenders institute in Doncaster yesterday, it said. Two other members of staff were assaulted and a prisoner suffered minor injuries. A control and restraint team was sent in at 1am this morning to quell the disturbance.
The POA described "significant damage" to cells and the recreation area, although the Prison Service, which played down both incidents, said the damage was minor.
The Prison Service said two members of staff and three inmates were injured after a separate incident at Warren Hill young offenders institute in Suffolk yesterday evening.
It was the third serious incident at Warren Hill this year, said the POA.
Control and restraint teams entered the institution at 5.40am this morning, according to the POA, which said the damage was "significant" and that the inmates had been taken to hospital.
The POA's acting national chairman, Tom Robson, blamed the riots on "streetcorner gangs [that] reassociated inside our prisons".
"They continue in the only way they know, which is in a violent and antisocial manner that our members confront and manage on a daily basis," he said.
The prison service said a fight at Moorland had resulted in 42 young offenders refusing to return to their cells, while the Warren Hill disturbance had involved around 60 inmates refusing to return to their cells. It said the control and restraint teams had met no resistance in either institution on their deployment.
The POA said a number of suspected ringleaders had been segregated at Moorland and the situation was now stable. It said police were investigating the assaults and damage.
The incident at Warren Hill occurred when a number of prisoners reacted angrily to being denied unfettered access to the telephone and leisure facilities, according to the POA. It said approximately 100 prison places had been lost at Warren Hill as a result of the disturbance and 48 inmates would need to be transferred to other institutions.
Robson said: "The level of violence in our prisons is totally unacceptable and this incident is not uncommon in our juvenile and young offender establishments. Warren Hill consistently sits within the top 20 of the table recording the level of assaults on staff.
"We are seeking an urgent meeting with the regional custodial manager to look at resolving these issues and preventing further violence and damage to prison property, which will all result in significant costs to the taxpayer."
A Prison Service spokesman said: "We will always press for the most serious charges to be laid against those who commit acts of violence in our prisons."