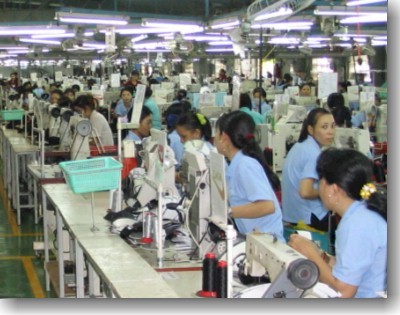 Oct 22
Hanoi – More than 2,000 workers were on strike at a South Korean-owned footwear factory in Vietnam, a police official and the company said Friday.
Hoang Anh Tuan, a police official in the Thuan An district in the southern province of Binh Duong, said the workers, who walked off their jobs at the Samil Tong Sang plant Thursday, were protesting peacefully but tensions rose when the company called in who it believed to be the strike leaders and threatened them.
The strikers were seeking a salary increase, Tuan said.
Van Thi Mong Linh of the company's personnel department said the firm was not clear what the strikers exactly wanted.
'They have not asked for a concrete hike, so the company does not know what to do,' Linh said, adding that the strike had slowed the firm's production
Linh said the company is paying a basic monthly salary of 1.32 million dong (70 dollars), 130,000 dong higher than the basic monthly salary regulated by the government.
According to the Labour Ministry, 96 wildcat strikes took place in Vietnam in the first quarter of this year.
Ministry figures showed strikes dropped from 650 in 2008 to 216 in 2009 and most involved companies in the textile and garment sectors, which have foreign investors.