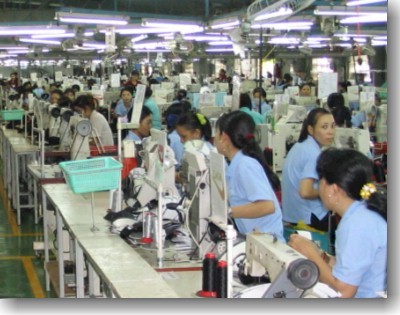 HANOI — More than 400 workers at a Taiwanese-owned garment factory in Ho Chi Minh City have struck for higher monthly bonuses, a local official said Tuesday. Workers at Lee Shin International Ltd went on strike Monday, said Nguyen Dinh Trung, a security official at the Tan Tao Industrial Park, where the factory is located.
The workers are asking the company to increase their monthly bonuses from 50,000 to 100,000 dong (US$2.65 to US$5.30), and to help pay for their rent and petrol. Workers at the company are paid an average of roughly 2 million dong (US$105) per month.
They also want the company to write clear policies on separate bonuses for workers who over-fulfill production norms, and to build more parking spaces for their motorbikes.
The newspaper Tuoi Tre reported local trade-union officials were mediating between workers and the company to resolve the strike. The company is reportedly waiting for guidance from management in Taiwan.