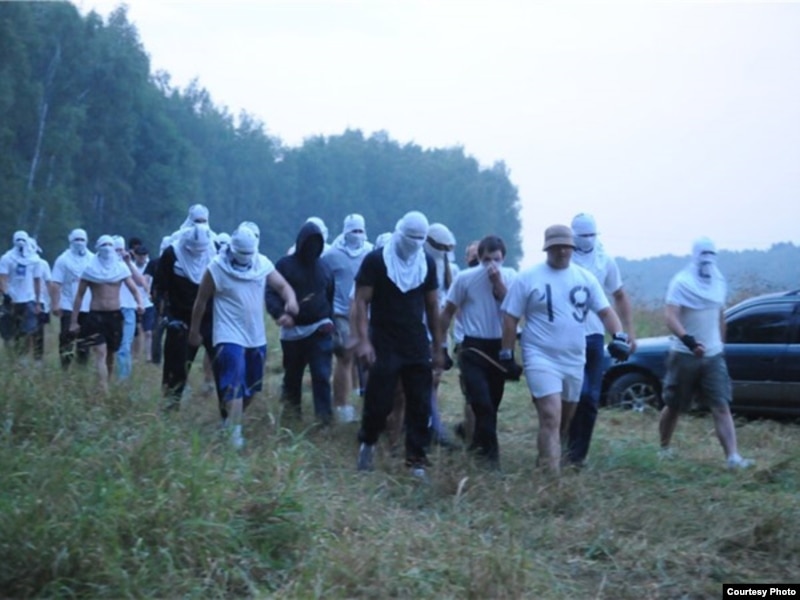 Russian police on Friday detained two journalists and 15 protesters at a suburban Moscow forest where they have been living to try to protect the woods from destruction.
The activists and the journalists were taken to the city of Khimki, where a court will decide if they should be arrested or freed, Yaroslav Nikitenko, an activist for the Environmental Defense of Moscow Region organization, said in a telephone interview.
Moscow Region police spokesman Alexei Nikitin was unable to provide a precise number of those detained, citing the lack of records, but said "up to 15 people" were taken to the precinct.
The forest in Khimki has been the focus of controversy for years over plans to chop down much of it for highway construction. Khimki lies on the increasingly jammed route from Moscow to Sheremetyevo International Airport and St. Petersburg, Russia's second-largest city.
A local newspaper editor who reported extensively on the issue was severely beaten in 2008 and left wheelchair-bound and brain-damaged.
Nikitenko and a dozen other activists have been living in tents in the Khimki forest since last week when a construction company started to fell trees for the new road. The group got the work blocked Tuesday but stayed on spot to prevent further tree felling.
The group says the construction company is not authorized to cut trees in that area.
The activists called the police at the break of dawn on Friday when a group of some 100 young men who had covered their faces blocked the campsite, thus allowing the work to resume, Moscow Regional police said in a statement.
After a regular police squad did not manage to restore order, riot police arrived and grabbed the protesters, Nikitenko said.
Leading environmental groups condemned the crackdown.
Greenpeace said the police actions "show that they have sided with the corrupt officials and their hired bandits."
The organization called on prosecutors to halt the work in the area to investigate the legality of it and to probe Friday's detention of activists.
The Russian Union on Journalists called for charges to be brought against the police for unlawful detentions.
Environmental protesters have become increasingly vocal in Russia in the recent years.
Thousands of people took to the streets earlier this year after Prime Minister Vladimir Putin signed an order to reopen a paper mill on the Baikal, the world's deepest lake, which is believed to threaten the lake's estimated 1,500 unique species of plants and animals.