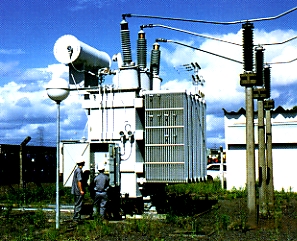 Police suspect vandalism in two power outages that affected most residential areas of Wahpeton, N.D., and part of Breckenridge, Minn., early today.
Bolts were removed and connecting rods were thrown at two separate locations, police Chief Scott Thorsteinson said, adding those responsible appeared to know what they were doing.
"They obviously, I believe, had to have had tools … and knowledge of how it worked," he said. "I wouldn't have messed with something like that."
A police officer noticed the first power outage at 2:27 a.m. affecting the north side of Wahpeton.
Thorsteinson said he happened to wake up at 2:50 a.m. and was looking at the clock when the power went out on the south side of town.
Otter Tail Power crews reported the outages as vandalism. Electricity was restored at about 3:13 a.m., Thorsteinson said.
Police had no suspects as the investigation was just getting started, he said.
The outage set off a number of alarms in the city, but otherwise caused no major problems, Thorsteinson said. Still, police are taking it seriously, as the loss of power could have affected people with medical issues and sump pumps, he said.