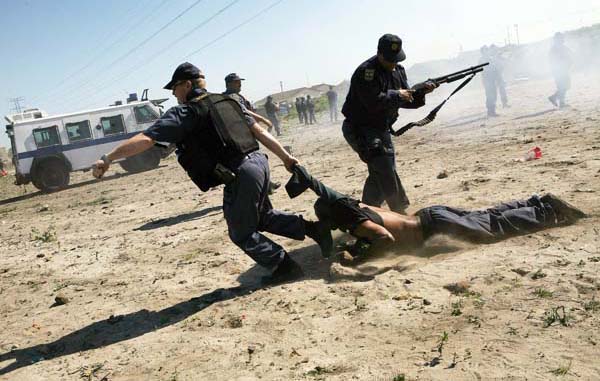 The City of Johannesburg and law enforcement officials were on Friday studying CCTV footage to identify the striking municipal employees who vandalised the city centre during a march.
"Such vandals will be disciplined and, if need be, prosecuted to the fullest extent of the law," municipal spokesman Nthatisi Modigoane said.
SA Municipal Workers' Union (Samwu) members emptied rubbish bins on the streets of the city on Thursday during a march to hand over a memorandum of grievances to Gauteng premier Nomvula Mokonyane.
Samwu expressed concern at the behaviour but said it understood employees' frustration.
The municipality said: "This has gone beyond the accepted norms of civilised protest and is not helping efforts to find an early resolution to the strike."
Trashing the city encroached on residents' rights to a safe and healthy environment.
"It also shows some disregard for the loyal and paying citizens of Johannesburg, who really do not deserve such treatment from the members of Samwu."
Modingoane said the city respected the right to strike but was considering ways to regulate unionists' behaviour during a march.
"Samwu leadership's failure to control their members might lead to future marches being denied without a deposit as security.
"Should there be damage and vandalism the city would withhold such deposits and use the money to for repairs."
The city had asked residents and business owners to move their refuse back to their properties.
"A complete schedule of refuse collection will be published in the media once the strike has ended and the situation has returned to normal."
Modingoane said the city was concerned about a notice signed by a Samwu leader threatening those who did not participate in the strike.
The notice warned that those who did not take part in the strike would not reap the benefits of developments achieved as a result of the protest. – Sapa