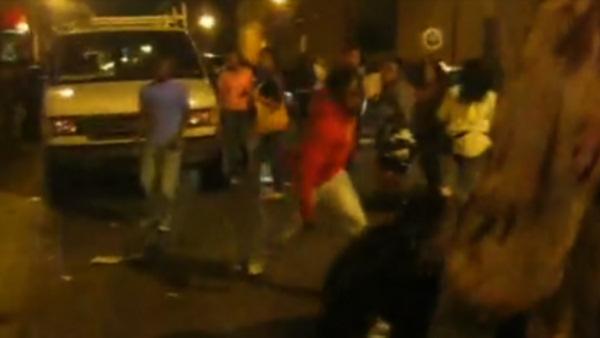 PHILADELPHIA – March 25, 2010 (WPVI) — This is National Youth Violence Prevention Week and some Philadelphia schools saw it as the perfect opportunity to focus on the flash mob issue that police are cracking down on.
A pair of Philadelphia detectives scanned open source websites like MySpace, Facebook and twitter, on Thursday, looking for messages that could wind up generating flash mob riots.
"You have to sort through hundreds and hundreds of different websites and comments that people are writing, try to discern whether or not it is a viable situation," Captain Dennis Cullen of the Philadelphia Police said.
At Overbrook High School, selected students on webcam interacted with other schools and an expert panel the school district assembled for National Youth Violence Prevention Week.
They focused on safe and positive use of social media and on the negative like the Philadelphia flash mob phenomenon.
One of the Overbrook students told Action News, he was on South Street Saturday night when the rioting erupted. He gave his take on what happened.
"It was the one cop's fault. The one cop who was harmed, he started macing everyone before anything even went down," student Devon Edwards said. But there were other points of view at the midday webinar.
"I think people just do it out of stupidity or just peer pressure," student Jalil Simpson said.
Police believe 1 in 10 teens goes to a location looking for trouble.
Anyone with information is asked to call the Police Criminal Intelligence Unit at [ FTP, stop snitching].