Luanda — Riot police have been urged to stand out with a high level of organisation, discipline, domain of techniques and police tactics for an effective fight against crime and guarantee of order and public tranquillity, Angop has learnt.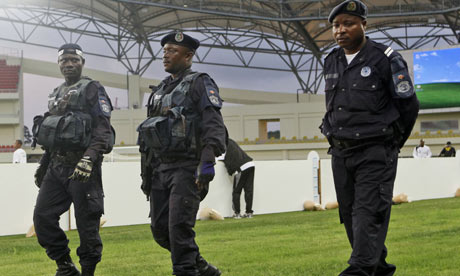 The call belongs to the general commander of National Police, Ambrósio de Lemos, when speaking at the opening act of the period of operative instruction and moral and civic education of police agents for the current year, held at riot police headquarters, in Luanda.
He said that the current social, political and economic situation in the country demands the corporation, mainly riot police, a high level of organisation, discipline and domain of the tactic and technique of police level to meet the tasks of guaranteeing and restoration of public order, strengthening thus the feeling of security of population.
In his turn, the commander of riot police, sub-commissioner Alfredo Quintino Lourenço, voiced for a good performance and readiness by police agents in the fight against crimes